WHAT IT IS: A network of online communities, or hubs, for startups and tech companies in six (and growing) markets around the U.S.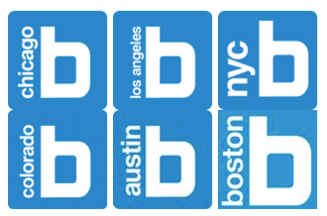 WHY WE LIKE IT:
 Whether you're looking for a job, seeking to forge a branding partnership or simply want to stay 'in the know' on technology and startups in your respective city, Built In is a must! For brands and for startups looking to 'get in front of' (or even hire) people in the tech community, Built In offers a wealth of information from job postings and descriptions, to brand insights, to local tech news (including which startups have recently been launched or funded), and so much more.
Built In Chicago has been part of the local entrepreneurial scene since 2011; the company has since expanded to LA, NYC, Colorado, Austin, and Boston. There are often in person programming and community events for each Built In chapter, which are really fantastic. We've attended many events via Built in Chicago over the past few years and count it among our best go-to resources in the city. We're always sure to learn something new, hear about a new cool company, and make a few connections, too.
HOW MUCH IT COSTS: Free to register on the site through Google or Facebook. Various fees apply if you're an employer seeking to post a job listing, request digital advertising, etc.
NOW, TAKE THE FIRST STEP: 
Visit the Built In website for your community:
Chicago
,
LA
,
NYC
,
Colorado
,
Austin
, or
Boston
. Start learning about the startup scene in your backyard! Attending an event is a great way to jump right in. You can also sign up for their weekly newsletter or follow them on social media to get the latest on open jobs, local tech news, and events.