WHAT IT IS: Hassle-free travel shipping for your sticks (golf clubs) and luggage anywhere in the world at up to 60% less than major logistics providers.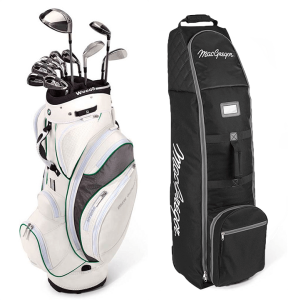 WHY WE LIKE IT:
 Golf boondoggle for work? Or even pleasure? Don't want to travel with (or risk damage to) your golf clubs? Ship Sticks offers an on-time, fully insured, guaranteed delivery of golf clubs to your desired location (hotel, private home, or golf course).
While airline carriers are able to bring along your 'sticks'…it's not really their 'core' business (ahem, will they take good care of your clubs…or will your favorite 3-wood be headless by the time you grab your clubs at baggage claim?!) With Ship Sticks, you can avoid lugging your clubs through the airport. And because the company has corporate discounts with its shipping partners, the service is less expensive than if you shipped your clubs individually with UPS, Fed Ex, etc.
Ship Sticks has shipped more than three million sets of clubs to destinations worldwide since 2011. Give them a try!
P.S. Good news for the skiers out there; they're also running Ship Skis! #simplifythewayyoutravel
HOW MUCH IT COSTS: From $50 and up depending on the advance notice and speed with which the item is needed.
NOW, TAKE THE FIRST STEP: 
Visit 
www.shipsticks.com
 and enter your zip code to get a quick estimate. Schedule your shipment online and print out your shipping label. You can choose whether to drop off your clubs or have them picked up. Either way they'll be waiting at your destination. Now, tee it high and let it fly!