WHAT IT IS: A newsletter that brings you all the news from the world of golf.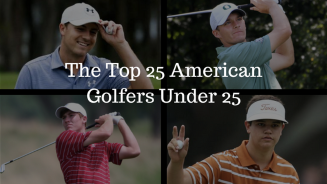 WHY WE LIKE IT: Think of this as theSkimm…but for golf! We happen to like golf, but even if you don't, but want to stay conversant, then it is worth subscribing to the fried egg. It especially might come in handy before The Masters, which will take place April 6th to 9th at Augusta National.
The newsletter, which is sent out on Monday, Wednesday, and Friday mornings, is a quick read that helps keep you 'in the know' on all things golf. It promises to make you feel like a PGA Tour Insider in just a couple of minutes.
Note that this is another Chicago-based start-up, though it will appeal to golf fans everywhere. The golf-loving/scratch-golfer/founder of the fried egg worked for a few years at Built In (which we featured in Volume 44 of the RUNDOWN) so we know he has all of the ingredients to succeed!
Fun fact: In golf jargon, the term "fried egg" refers to the appearance of a ball buried in a sandtrap.
HOW MUCH IT COSTS: It's a gimme. It's free.
NOW, TAKE THE FIRST STEP: 
Go to
friedegg.co
to sign up for the newsletter. The website also includes features on golf course architecture and golf courses, professional golfers, amateur and collegiate golf, plus podcasts. Whether you're a hacker or pro, you'll have plenty to talk about on the 19th hole!